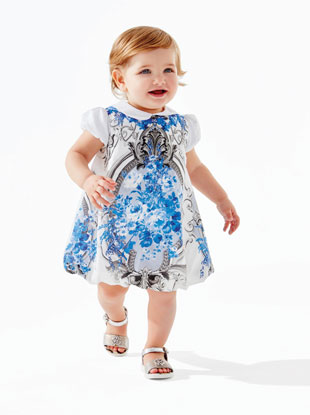 Established in the early 70s, the Roberto Cavalli brand is now one of the best-known and most prestigious labels in Italian-made fashion, thanks to the creativity and innovative style.

The Roberto Cavalli Group operates on the Italian and international market with its leading line "Roberto Cavalli" as well as the "Roberto Cavalli Junior" line for little ones.

Iconic Italian fashion house Roberto Cavalli are renowned for their bold approach to colour and print. From oversized florals to signature leopard, little ones will love the brand's statement design.

Combining luxurious designs with their iconic animal prints, Roberto Cavalli is adored for their attention to detail and impeccable use of colour